This is the continuation of azure learning series. And in this section, we will deep dive further into azure monitoring. Here we will discuss following topics in detail
Metrics
Cost Management
Azure Recommendations
Hence, without wasting time, let's get started.
Metrics
Alerts are basically notifications which gets fired when it meets some criteria.
Let's set a metric for VM.
Now, once i click on create rule. It will come like this.
We can also manage action groups like shown below.
Now when I click on the same, it will come like this.
From here, I can edit the existing one or create new one as well.
Cost Management
It will bring us to the below page.
I have masked my email address from here. Next, when you click on Cost management as shown on the left side.
Now, we can go ahead and click on Open cost analysis. This will bring the below view.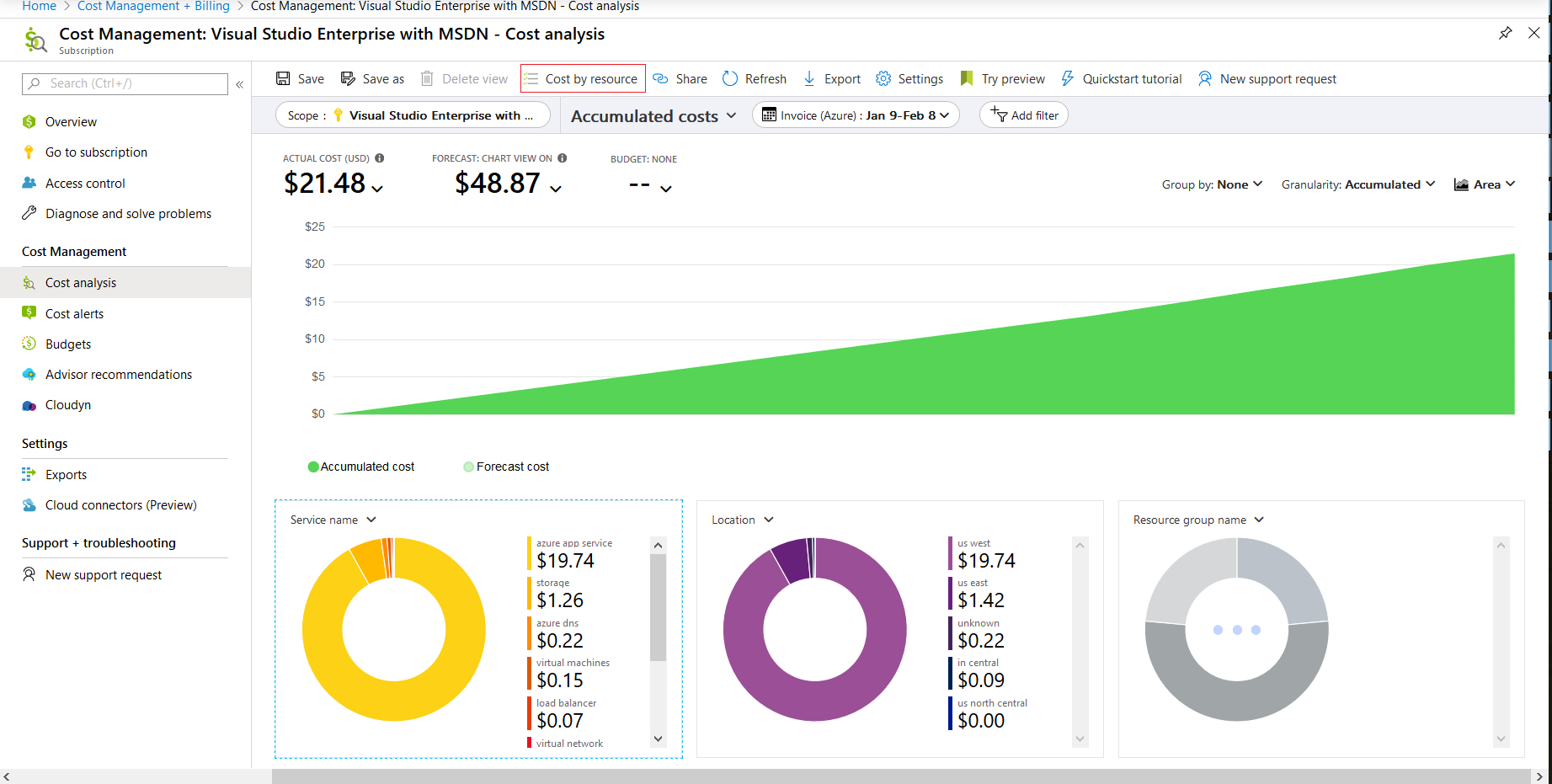 This is the high level chart. But, if you want to get detailed information. Then, you can click on Cost by resource as highlighted.
Azure Recommendations
When I click on Advisor recommendations, it will come like this
Here, we can go ahead create rule like how we have created earlier
Once it created, it will show notification and then when I go into Manage alerts. It will come like this.
I hope you would have liked this discussion. Thanks for joining me.
Thanks,
Rahul Sahay
Happy Coding